2016/2017/2019 990 and Audited Financials available by request.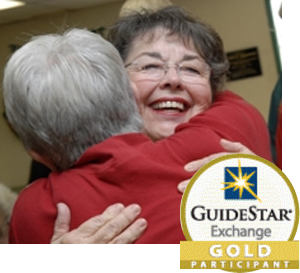 Please read the following words from one of Santa Claus, Inc./Youth Enrichment Services (Y.E.S. program) loyal volunteers:
"Working at Santa Claus, Inc. adds value to my life. Everyone at Santa Claus, Inc. is actively engaged in doing something that will help others. It improves my outlook on life. The fact that Santa Claus, Inc. helps children increases that sense of well-being. Children are the most important resource that we have and anything we can do to brighten their lives is very rewarding. The special people at Santa Claus, Inc. are wonderful - people with a wide range of backgrounds and experiences to share, yet we all come together for a single purpose.
I truly can't
imagine my life without Santa Claus, Inc."
Please read the following words from one of Santa Claus, Inc./Youth Enrichment Services partners:

We would like to thank Sandra and her team of elves from Santa Claus, Inc. As a long time partner, we have had the pleasure of working alongside this incredible agency's Youth Enrichment Services team. Within this partnership, we have had the absolute honor of accepting transitional housing appliances, toilet paper, diaper products, birthday bags for our residential clients and so many other special items. We cannot thank you enough!
Option House, Inc, San Bernardino, CA. December 2019 melissas@optionhouseinc.com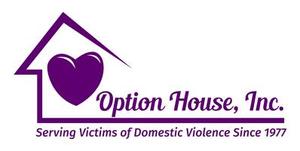 .
"Santa Claus Inc has been fulfilling hopes and dreams for so many underprivileged families and children in this community for greater than 60 years. The Santa Claus organization has also flourished over the last 10 years under the leadership and guidance of Mrs. Karen DiCarlo and her husband Don DiCarlo. The Inland Empire is extremely fortunate to have their level of dedication to help improve the quality of life in this community." April 21, 2020 Robert DeLuca DC, QME
Please read the following words from some of our recipient families:
"The people at this charity remind me of words from Jesus when he said to his host, "When you give a lunch or a dinner, do not invite your friends or your brothers or your relatives or your rich neighbors—for they will invite you back. I
nvite the poor, the crippled, the lame, and the blind;
and you will be blessed." Oliver D (a homeless Vet
)
"I'm a single Mom with no help - these presents only come from Heaven." Maria
"I am thankful that there are still people who donate time and help people who are in need." Ty
"My children and I will never forget the opportunity to come here." Angelo
"Nice, friendly people here make me feel at home." Grace
"These people are angels for my children." Araceli
"I will never forget the kindness that was shown to me by your volunteers." Lupe
"My wife passed away 2 years ago so I am doing my best to raise my four children. Santa Claus, Inc. is truly a God-send to our family." Richard
Santa Claus, Inc. needs volunteers year-round.
CLICK Here to sign up
The mission of Santa Claus, Inc. is to provide critical services to youth in the Inland Empire by empowering children through year-round and seasonal programs.