We invite you to join hands with us!!!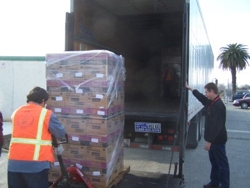 Our great friends from Friends of Santa Claus, Inc., San Manuel Band of Mission Indians, Mattel, Delivering Good., Chino Valley Ranchers, FedEx, Stater Bros. Charities, Bank of America, Amazon, Toyota of San Bernardino, Ross, Wells Fargo, the San Bernardino County Sheriff have stepped up in a big way again in 2017 and 2018 to make sure children throughout the Inland Empire receive the essential need products they need throughout the year, not only on Christmas morning. Yes! serves over 125,00 each year through its A.S.A.P., Adopt a School, Belongings, Birthday in a Bag, and seasonal holiday distributions.

Santa Claus, Inc.'s Youth Enrichment Services says:
Yes
we can!
Yes
we do!
Yes
we will!
Please read how you, too, can step up to make a real difference in the lives of local Children in 2018/2019.
Research shows Santa Claus, Inc. to be the one of the oldest and largest

nonprofit c

harity o

rganizations

serving the most needy children throughout the Inland Empire.

Santa Claus, Inc. has served over 100,000 children per year each year since 2015.
The need is great and we need your help again this year!

See the ways you can help here on our website or call our office at 909-885-0090 today!
Our Mission:
The mission of Santa Claus, Inc. is to provide critical assistance to children in the Inland Empire by supporting and strengthening the family unit through our community based holiday and year-round programs.