Item Donation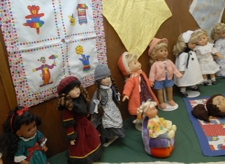 Inland Empire's largest children's charity relies on "i
n kind donations" which are extremely important to the success of Santa Claus, Inc.
Last year over $1,472,600 in in kind donations were received
from individuals and our partnering corporations.
In kind donations can be new or used. While most are new, we accept many "gently used" items for our "Operation Elf" - "A Community Cares" program.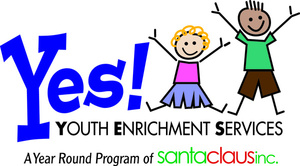 Hand knit sweaters
Both handmade and machine quilts
Crocheted afghans
Fleece blankets
Wooden toys
Books and educational toys
Exquisite children's clothing
Doll clothes
New and gently used children's clothing and many more items are invaluable donations for Santa Claus, Inc.

Last year ove

Inland Empire's largest children's charity relies heavily on "i

n kind donations" which are extremely important to the success of Santa Claus, Inc.

Santa Claus Inc. is rated the top non-profit in the greater San Bernardino area by GreatNonProfits.org

Dear Friends,

If you love our work then tell the world! You have an opportunity to help us make even more of a difference in our community. GreatNonprofits-a review site like TripAdvisor-is honoring highly reviewed nonprofits with their 2015-18 Top-Rated Awards. Won't you help us raise visibility for our work by posting a review of your experience with us? All reviews will be visible to potential donors and volunteers. It's easy and only takes 3 minutes!

Go to http://greatnonprofits.org/org/santa-claus-incorporated-of-greater-san-bernardino to get started!
Santa Claus, Inc. of Greater San Bernardino aka SCI is a registered GuideStar gold rated charity Sa

Consider Planned Giving

Advanced estate planning techniques are available for people who have strong charitable intent and are willing to give to help San Bernardino's oldest children's charity. The use of strategic planned gifts may not only preserve assets for your heirs but also avoid estate and capital gains taxes. Charitable gifts to Santa Claus Incorporated of Greater San Bernardino may be an appropriate addition to your estate plan. Please contact

Kathleen Albrektson

, a trusted Santa Claus Inc. partner and friend, to help you find out how to do your planned giving at http://www.albshulaw.com/ n

ta Claus, Inc. rated top non profit in the Inland Empire