About Us
It's not just about Christmas! Santa Claus, Inc. and YES! - its Youth Enrichment Services Year-Round Program provided new toys, quality new clothing, shoes and socks, new books, coats, quilts, school supplies, and personal care kits for over 150,000 underprivileged children in 2019!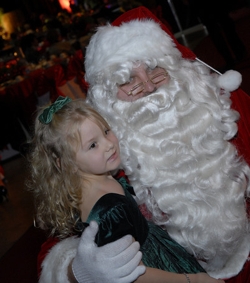 Parents are invited to select their children's Christmas gifts during our Christmas Distribution while "shopping for free"

with one of our volunteer personal shoppers at the Santa Claus, Inc. 'Workshop.' The goal of Santa Claus, Inc. at Christmas is to make each parent feel as if they are really 'Christmas shopping' rather than receiving a direct offering from a charity. Throughout the rest of the year the Youth Enrichment Services (Yes!) works with other nonprofits, shelters, the County of San Bernardino HOPE (Homeless) program and many other community partners to provide essential needs for underserved children including shoes, clothing, toys, personal care items, shoes, backpacks, diapers, birthday bags, and numerous other items.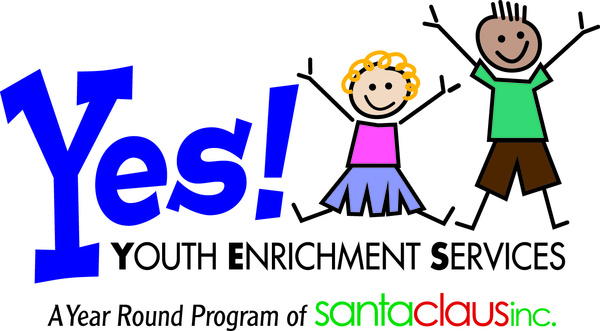 Locally hundreds of volunteers work together, lovingly preserving the dignity of parents, grandparents, or guardians to assist over 150,000 children under their care. Since it's beginning in 1952, Santa Claus Incorporated has served over 1,500,000 children.
Our Board of Directors and staff are listed at the bottom of this page -

Dear valued friends and supporters,

If you love our work then tell the world! You have an opportunity to help us make even more of a difference in our community. GreatNonprofits-a review site like TripAdvisor-is honoring highly reviewed nonprofits with their 2018-19 Top-Rated Awards. Won't you help us raise visibility for our work by posting a review of your experience with us? All reviews will be visible to potential donors and volunteers. It's easy and only takes 3 minutes!

Your community has selected Santa Claus Inc as one of the 2019 Top-Rated Nonprofits by GreatNonprofits. We are among a distinguished few to receive this community endorsement.

Go to http://greatnonprofits.org/org/santa-claus-incorporated-of-greater-san-bernardino to get started!
Santa Claus Incorporated is a GuideStar platinum award recipient
Family referrals come to Santa Claus, Inc. through various city and county agencies, churches, schools, and friends. Families from throughout the greater San Bernardino area, including Highland, Colton, Fontana, Ontario, Redlands and other surrounding areas, are eligible for help. In addition to the families who are helped directly at 'Santa's workshop,' many are helped through other organizations with donations of clothing, shoes, toys, books, and candy rolls provided by Santa Claus, Inc. Santa Claus, Inc. is indeed one of the most unique charities in the United States. Ninety-nine percent of our volunteers, including the Board of Directors, give tens of thousands of volunteer hours each year with no compensation. Santa Claus, Inc. provides a way of life for many of its senior volunteers. It is a lifestyle of giving that provides a wonderful purpose in the lives of many. It is so much more than a few volunteers getting together one week out of the year to hand out some clothes and toys to the needy. Santa Claus, Inc. provides friendships, support during difficult times, and a wonderful way to stay involved in the community. Santa Claus, Inc. does not take time to ponder secular or historic barriers that may divide some people - it brings people together. Volunteers from all corners of the region - the probable and the improbable - coming together for a common cause.
CLICK HERE FOR DIRECTIONS TO THE SCI WORKSHOP AND GOOGLE MAP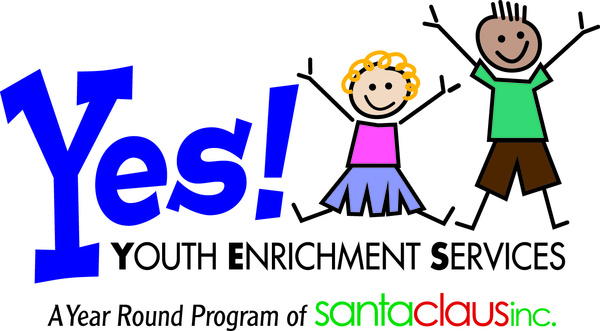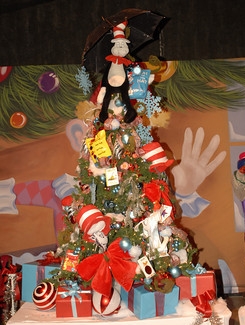 People with enormously diverse heritages and backgrounds work together striking a common chord of human generosity. Santa Claus, Inc. has proven that human kindness need have no boundary. Santa Claus, Inc. was founded in 1952 by Mrs. Mignon Schweitzer, a member of the Jewish community who was concerned about the need for helping the less fortunate during the most popular season of the Christian faith. Mignon brought various concerned community members together for this ongoing project that would serve members of all faiths. Mignon's family embraced Christmas during her early years, celebrating each year at her grandparent's home in San Bernardino. This childhood experience was the impetus for an organization that has continued to serve the most needy children of the community. Mignon Schweitzer served on the Board of Directors until her death at age 96. Mignon's protege Karen DiCarlo has served Santa Claus, Inc. for over 30 years as volunteer, Christmas Tree Lane Chairman numerous years.

Formal fundraising for Santa Claus, Inc. began in 1952, with the first Christmas Tree Lane event being hosted in 1962. Originally, Christmas Tree Lane provided almost all the funds for the organization, But, in recent years the increased need for services necessitated the creation of a separate non-profit corporation whose sole purpose is to focus on fundraising. Therefore, in September, 2013, "Friends of Santa Claus, Inc." was formed to serve this purpose.

These events are put on by Friends of Santa Claus, Inc which is a private 501(c)(3) non-profit. The proceeds benefit the tens of thousands of children served by Santa Claus Incorporated of Greater San Bernardino.



As the organization's longest serving president and ultimately it's first Executive Director, Karen DiCarlo is tasked with the job of major fundraising to keep the Santa Claus, Inc. organization stronger than ever in the 21st Century. Under Karen DiCarlo's leadership Santa Claus, Incorporated has expanded to provide year-round programs and has grown to be the

Inland Empire's largest children's charity with over 150,000 children served in 2019 and over 1,500,000 since in began in 1952.

Santa Claus Inc. putting ho-ho-ho into Christmas for 65 years and now year-round too
By
Michel Nolan
, The Sun
Santa Claus Inc. expands to help children all year so Santa Claus is beyond busy this year, boys and girls.
With donations from San Bernardino people and businesses, he is helping children feel a little bit of joy during difficult times.
In the San Bernardino area alone, Santa will be making Christmas a little merrier for more than 18,000 kids, providing donated toys, new clothing and books for the county's most disadvantaged children.
Since 2001, I've personally looked into the faces of Christmas in the warehouse known as the North Pole - faces belonging to the volunteers that make the ho-ho-ho happen, and the faces of the parents shopping for the gifts their children will receive on Christmas morning.
Now, children are benefiting from year-round programs known as "A Community Cares."
Santa has expanded, baby:
Santa Claus Inc. has expanded to help children all year.
Driving the festive sleigh is Executive Director and Head Elf Karen DiCarlo, who is extremely happy with the growth of Santa Claus Inc. of Greater San Bernardino's service to children.
"We served 18,000 children in 2012, and so far this year, 72,000 children have been served by our year-round projects," Karen said.
The nonprofit is heading towards serving more than 100,000 children this year, thanks to an overabundance of wonderful donations.
Year-round children's services provided by Santa Claus Inc. include Head2Toe, in partnership with law enforcement, Community Action Partmership, the Salvation Army and Veronica's House, to provide needy children nearly 27,000 pairs of Skechers shoes, 35,000 hats, caps and beanies, and toys; a yearly program to provide homeless children with backpacks loaded with school supplies and hope; and the Birthday Bag program for children whose parents can't afford to give them a birthday present, with bags that include goodies from cake mix to gifts.
Offering families a lot more than toys and gifts during the holidays, Santa Claus Inc. has partnered with Loma Linda University Children's Hospital in a project called All My Own, which gives abused and neglected children in foster care - or who are alone in the hospital and have nothing to call their own - clothing, coats, hats, toys, blankets and a teddy bear to hug.
Contact information comes from social workers who have been in the trenches with these children.
There is also a program still under construction: Step Up, which will provide and deliver emergency homeless assistance to those most in need at any time of the day or week.
"I'm excited about all of the programs we are developing in 2016," Karen said.
"I'm mulling around lots of ideas in my mind. I'm concerned that children today are not learning to give back, and I want to develop a progran where kids will learn to care about other kids who are sharing and caring."
But December is Santa Claus Inc.'s most magical time of year, and this autumn, Karen & Co. earned awards like they were stocking stuffers: In November, she was presented the "Spirit of the Social Entrepreneur of the Year" Award, as well as the Sen. Mike Morrell 11th annual "Women of Distinction" Award - while Santa Claus Inc. took "Nonprofit of the Year" honors from the Academy for Grassroots Organizations.
Karen said it couldn't be done without volunteers such as Sandy Laurenco, Don DiCarlo, Cheryl Dumaine, Barbara Seibert and Dr. Christina Gonzalez, as well as many others.
Coming up next in Santa's busy season are the Christmas Tree Lane Dinner and Luncheon fundraisers on Friday and Saturday presented by The Friends of Santa Claus Inc, a private 501(c)(3) charity that raises much need funds for Santa Claus Inc.
The Christmas Tree Lane evening gala, hosted by Friends of Santa Claus Inc., is themed "â€Ë†'Twas the Night Before Christmas" and features a cocktail reception and tree preview, dinner, holiday specialty boutiques, live auction, silent auction gift baskets and dancing to a live band.
The gala is set for 6 p.m. Friday at the Orange Pavilion at the National Orange Show Event Center, 690 S. Arrowhead Ave., San Bernardino. Cost is $135 per person. Holiday attire - black tie - is preferred. For more information, call Bobbi Simenton at 909-862-0732 or go to
santaclausinc.com/christmas-tree-lane-dinner
.
The luncheon is set for 10 a.m. Saturday at the National Orange Show Event Center. The daytime event includes the tree preview and shopping, holiday specialty boutiques, live auction, silent auction, gift baskets, Macy's Holiday Fashion Show and the Designer Tree Raffle. Holiday attire is preferred. Cost is $75 per person. Call 909-862-0732 or go to
santaclausinc.com/christmas-tree-lane-luncheon
.
These events are put on by Friends of Santa Claus, Inc which is a private 501(c)(3) non-profit. The proceeds benefit the children served by Santa Claus Incorporated of Greater San Bernardino.
http://www.sbsun.com/lifestyle/20151201/santa-claus-inc-putting-ho-ho-ho-into-christmas-for-63-years
Santa Claus Incorporated in the news and social media:
Read latest media articles about how Santa Claus Inc is helping in our community by clicking on the links below:

http://www.highlandnews.net/news/breaking_news/article_c582d130-8e13-11e5-a313-1fff816895c4.html

http://colton.citynewsgroup.com/articles/61e649b3875f2a7d6efac5673e00c8e4
http://www.citynewsgroup.com/articles/f1a7539b1dbeb81ed86164b9d774d992

http://www.sbsun.com/business/20151110/spirit-of-the-entrepreneur-awards-honor-inland-empires-entrepreneurial-leaders
http://www.sbsun.com/social-affairs/20131213/santa-claus-inc-delivers-fo...
http://www.sbsun.com/20131018/santa-claus-inc-in-san-bernardino-makes-th...



https://www.instagram.com/santaclaus_inc/

Facebook https://www.facebook.com/SpiritEntreAwards/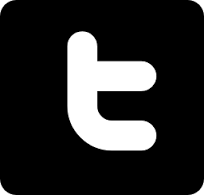 https://twitter.com/santaclaus_inc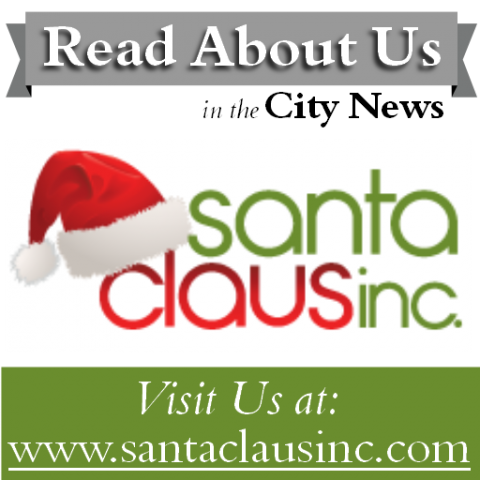 http://www.citynewsgroup.com/Organizations/
| | |
| --- | --- |
| | Nov 16, 2015 ... The Spirit of the Entrepreneur's Social Entrepreneur is Karen DiCarlo, executive director of Santa Claus , Inc . DiCarlo was presented with her ... |
| | |
| --- | --- |
| | Dec 11, 2014 ... Thousands of Inland Empire families will celebrate Christmas with gifts under the tree thanks to the work of Santa Claus Inc ., its volunteers and ... |
| | |
| --- | --- |
| | Dec 11, 2013 ... Tony Myrell enjoyed the evening with his family at the Christmas Tree Lane event last weekend, where he was honored by Santa Claus , Inc . |
| | |
| --- | --- |
| | Apr 30, 2014 ... Santa Claus , Inc . held its biggest one-day giveaway on Friday, April 25th. K.I.D.S, which stands for Kids In Distressed Situations, an east coast ... |
| | |
| --- | --- |
| | Nov 6, 2013 ... Since the fraternity encourages social activity and community service, and we admired the mission of Santa Claus , Inc ., it is right for us," said ... |
| | |
| --- | --- |
| | Nov 1, 2015 ... Executive Director of Santa Claus Inc . and owner of Golden Bear Cottages, Karen DiCarlo earns a well-deserved finalist standing for Women of ... |
Dec 18, 2013 ... "Over 100 toys this year were donated to Santa Claus Inc .," said Ryan English, Assistant General Manager, IE 66ers. Kids and their parents ...
Santa Claus Inc. of Greater San Bernardino

2020 Board of Directors
And Staff Roster
Members of the Board of Directors
:
Larry O'Nan, Board Chairman
·
Author: Adventures of Andy Ant books for children
·
35 years of experience in teaching board governance and fundraising techniques.
·
Raised over $30,000,000 worldwide for nonprofit organizations
.
Kathleen Albrektson, Secretary/Treasurer
·
Principal and founding partner Albrektson & Shumate LLP
·
Estate planning and Elder law
Michelle Chairez, Member at Large
·
FedEx Freight - Administrator
·
Organizes volunteerism for FedEx Cares (Santa Claus, Inc., Bike MS, LA Audubon, Aids Life Cycle, National Fish and Wildlife Assn., Children's Hospital of Orange County, L.A. Foodbank, and others.
Don DiCarlo, Member at Large
·
President/CEO Golden Bear Cottages Resorts in Big Bear Lake, California
·
Director of Operations at Santa Claus, Inc.
·
Former owner of Palm Springs Suns and Pacific Suns professional baseball teams.
·
Former owner Anthony's Lighting Inc
Antonio A. Lourenco, MSW - Member at Large
·
Retired Social Worker
·
Clinical Psychologist in private practice
Michel Nolan, Member at Large
·
30 years as Editorial and Community Columnist at
The San Bernardino Sun
, The Redlands Daily Facts, The Inland Valley Daily Bulletin, and the Riverside Press Enterprise newspapers
Dr. Barbara Sorter
·
Administrator Special Education Career Vocational Education
·
Riverside County Office of Education
Staff Members:
Karen DiCarlo,
Executive Director
Debra Willis,
Executive Assistant
John Jagger,
Warehouse Manager
Caasi Algazi-Adelson,
Annual Giving Officer,
Grant Writer