How can families apply for the Santa Claus, Inc. Christmas Distribution?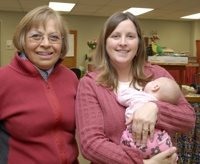 Santa Claus, Inc. Christmas Distribution works with the following school districts: Colton, Rialto, San Bernardino, Redlands, and Yucaipa to provide applications to families in July and August. Schools identify children who qualify for services.

Santa Claus, Inc. also works with the County Services. Social workers provide applications to those families who qualify for Christmas services.

Qualified families are scheduled and will receive an appointment card stating the date and time of their appointment during Christmas Distribution.
(**Recipients may not volunteer during years that they receive gifts for their children.)

For additional questions about our distributions please call 909-885-0090
Our sincerest thanks to all who serve with us,
The Santa Claus, Inc. Staff and Board of Directors.