Volunteer On-Site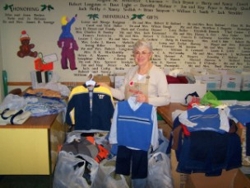 Volunteers work in many areas of Santa Claus, Inc. From the Board of Directors to all the volunteer buyers, packers, knitters, seamstresses, warehouse workers, to many hundreds of our distribution volunteers.
From 2015 through 2018 over 100,000 children a year have been helped through this thriving year round program
,
"
Yes!
"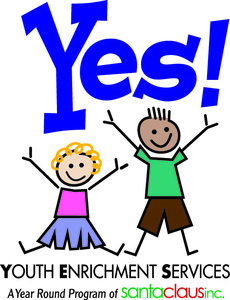 Here is how just a few of the wonderful volunteers at Santa Claus, Inc./Youth Enrichment Services feel about what they do:
"

I

like being part of something with a track record of success. Santa Claus, Inc. is known for doing the right thing in the best possible way
."
" I feel honored to use my skills and strengths to help advance a worthy cause. In doing so I feel appreciated for the time and effort given
."
"
I volunteer because I know the outcome of my efforts will impact families that need help. I am rewarded and blessed !"
"
I find joy in volunteering at Santa Claus, Inc. Giving what I can is the right thing to do. I feel needed and appreciated. When the parents come to shop, I know my efforts are not in vain ."