San Bernardino is rated as one of the top poorest cities in the United States!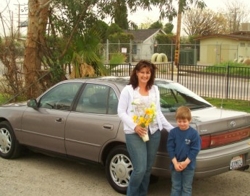 Due to the immigration of poor families flowing into the greater San Bernardino area looking for cheaper housing and jobs the effect on the economy on our local communities is negatively impacted. A large percentage of local families who are living in extreme poverty struggle just to put food on their tables and pay the rent.
Do you realize that?
San Bernardino County is the largest county in the U.S.
The City of San Bernardino filed for bankruptcy in 2012.
Federal statistics in 2015 stated that San Bernardino was the poorest city in the country, just ahead of Detroit.
3 out of 5 residents in San Bernardino County live below the Federal poverty guidelines
100% of all Santa Claus, Inc. recipients are families approved for free and reduced school lunch.
The unemployment rate in San Bernardino is not rebounding as quickly as that of other like areas of California
San Bernardino has the second largest foster care system in California
Homelessness has reached a new level with 2 out of 10 residents near homelessness.
San Bernardino Unified School District has one of the highest dropout rates in the state,
Teen pregnancies are the 3rd highest in California and 11th in the nation.
Santa Claus, Inc. has served over 1,000,000 children since its inception in 1952.
Santa's workshop is located in the 92410 zip code, one of the top 3 poorest in the nation.